Russians Steal Two Vessels Moored in Mariupol Port Before Invasion
The occupiers are not releasing or returning the vessels Blue Star I and Smarta to their owners.
The Russian invaders have stolen two Liberian-flagged vessels that were moored in the port of Mariupol before the outbreak of the full-scale war.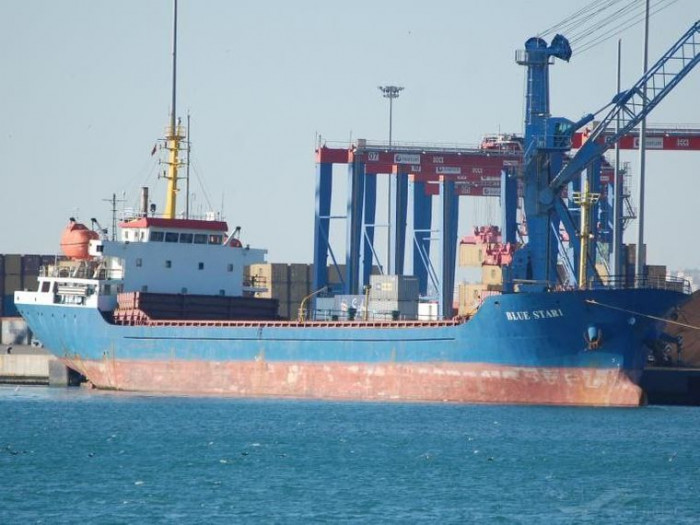 Petro Andriuschenko, an adviser to the mayor of Mariupol, announced this in a statement, the CFTS portal reports.
"We have received from the Ukrainian Resistance documents proving that the Russians have officially stolen two Liberian-flagged ships that are (were) in the port of Mariupol," he said.
According to Andriuschenko, the use of the port has now been fully granted to Roskapstroy, the real beneficial owner of which is Russia's Deputy Prime Minister Marat Khusnullin.
"In the occupied territories, especially in Mariupol, the fate of Ukrainian and foreign property acquired as a result of the occupation is decided by the Fund for the Development of Territories, the supervisory board of which is headed by Marat Khusnullin. It is this company that receives movable and immovable property in the occupied territories and then decides what to do with it," Andriuschenko said.
He added that there are two Liberian-flagged vessels (the Blue Star I and the Smarta) in the port of Mariupol. The fact that they were in the port at the beginning of the blockade of the city was documented in an appeal by the Ukrainian ombudsman to the United Nations.
"Now, the Russians are not only not allowing the vessels to leave or returning them to their owners, but they have renamed them after Donetsk militants Sergei Agranovich and Aleksandr Zakharchenko. They are also officially transferring the ownership of the vessels ... to the Roskapstroy federal agency," he said.