Russians Again Loading Stolen Ukrainian Grain in Berdiansk Port - Ukrainian Armed Forces General Staff
The General Staff of the Ukrainian Armed Forces stated during a briefing on the current state of the Russian military invasion on 14 June that the Russian occupiers continue to steal Ukrainian agricultural products through the Berdiansk seaport.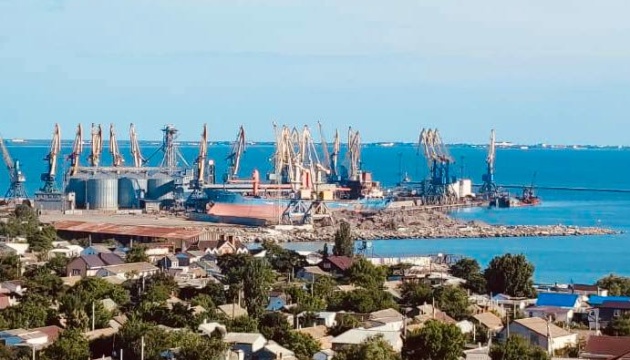 "At berths in the seaport in the city of Berdiansk, dry cargo ships are being filled with grain crops stolen from Ukrainian farmers. The occupiers plan to export the grain to the territory of the Russian Federation," the General Staff of the Ukrainian Armed Forces said in a statement, the CFTS portal reports.
In addition, according to the Ukrainian military, the Russian occupiers continue to rob the local population in the Zaporizhia region, using military trucks to transport the looted property. "Yes, Russian convoys carrying looted household appliances, furniture, and other property belonging to local residents have been seen traveling from the village of Ocheretuvate toward the city of Tokmak," the statement said.
As the CFTS portal reported earlier, two Russian commercial vessels entered the seaport in temporarily occupied Berdiansk in late May. One of them was loaded with stolen Ukrainian grain and the other with metal.
It was reported on June 1 that Russian ships were operating more actively in the occupied port and that Russian military equipment was being unloaded at one of the port's berths. The Ukrainian Armed Forces attacked Russian equipment in the port on 2 June.